An accident involving a helicopter near Coonoor, Tamil Nadu, has caused the death of General Bipin Rawat, Chief of Defense Staff (CDS). CDS General Bipin Rawat passed away, the Indian Air Force confirmed in a tweet.
Related Post – Architect Vidyadhar Bhattacharya, who shaped the imagination of Jaipur city 294 years ago
In the helicopter was Madhulika Rawat, the wife of CDS Rawat. India's Air Force announced via a tweet, 'It is now known with regret that General Bipin Rawat and his wife Madhulika Rawat, along with 11 others aboard, have died in this unfortunate accident.' The leaders, including Defense Minister Rajnath Singh, have all expressed their grief over the incident.
It was reported that fog resulted in low visibility which caused the accident. An ANI report indicates that 13 personnel have been confirmed dead out of 14 involved in a military helicopter crash in Tamil Nadu. There will be a DNA test done on all the dead bodies so that they can be identified. According to reports, the helicopter crashed in Wellington while CDS General Bipin Rawat was en route to the Defense Services College (DSC). The Air Force said in a statement that the accident has been ordered investigated.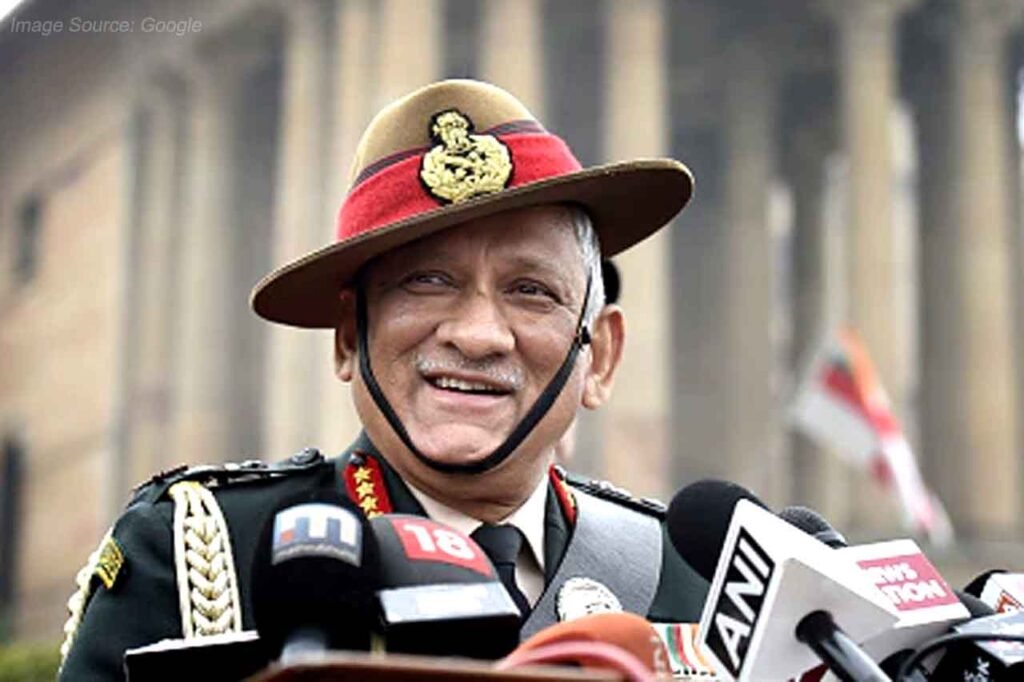 PM Modi expressed his grief
General Bipin Rawat's death was expressed by Narendra Modi as a cause for grief. PM Modi tweeted, "I am deeply anguished by the helicopter crash in Tamil Nadu in which we have lost Gen Bipin Rawat, his wife and other personnel of the Armed Forces. They served India with utmost diligence. My thoughts are with the bereaved families. Gen Bipin Rawat was an outstanding soldier. A true patriot, he greatly contributed to modernising our armed forces and security apparatus. His insights and perspectives on strategic matters were exceptional. His passing away has saddened me deeply. Om Shanti.
Extraordinary courage in serving the country
In a statement, Defense Minister Rajnath Singh said he was "deeply saddened by the loss of Chief of Defense Staff General Bipin Rawat, his wife and eleven other Armed Forces personnel in a helicopter crash."
General Bipin Rawat defended the nation with incredible courage. He was the first CDS to prepare plans for the integration of the armed forces. Sadly, the untimely death of CDS General Bipin Rawat leaves an irreparable wound on our armed forces and nation.
Related Post – Best Luxury Hair Salons In Kolkata