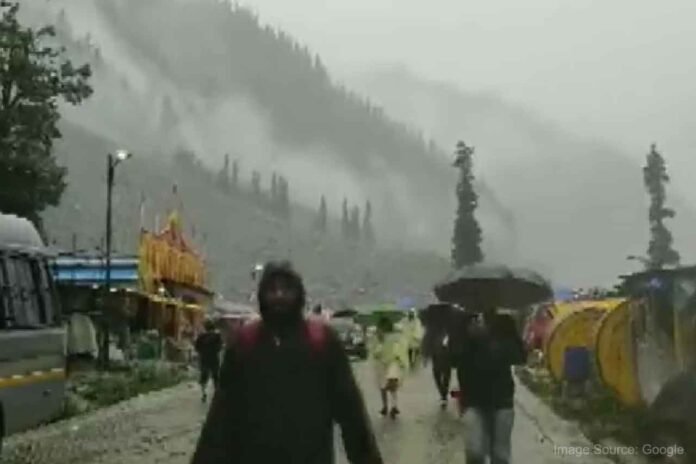 Due to the terrible weather in Jammu and Kashmir on Friday, the Shri Amarnath Yatra has been temporarily halted. Both the base camp Baltal and Pahalgam routes have been closed to passengers.
An official said, "The yatra has been momentarily suspended in the morning. No pilgrim has been permitted to approach the sacred cave. In Nunwan and Pahalgam base camps, over 3,200 pilgrims have been lodged, and in the Baltal base camp, more than 4,000 have been lodged.
The pilgrims won't be able to make any more journeys, according to representatives of the Shri Amarnath Shrine Board, unless the weather improves. Beginning on July 1 and running through August 31, 2023, is the Amarnath Yatra.