While giving a speech in the city of Nara, Shinzo Abe, a former Japanese prime minister, was shot by an attacker. After this incident, Shinzo fell unconscious. He was hurriedly taken to the hospital by helicopter. Shinzo's condition is said to be very critical. After the attack, the police caught the attacker. However, the reason the assailant shot him is still unknown.
Related Post – Healthy Habits: Trouble with stomach problems! Make these four habits your daily routine and get benefits
Shinzo Abe Death
Shinzo Abe, a former Japanese prime minister, passed away on Friday. Abe was only assaulted this morning. Following the passing of the former Japanese Prime Minister on July 9, Nepal proclaimed a day of national mourning. Shinzo Abe, a former Japanese prime minister, passed away on Friday, and S Jaishankar, the minister of external affairs, expressed his condolences, calling it a sad day for Japan, India, and the entire globe.
Police arrested Yamagami Tetsuya
As soon as the attacker attacked Shinjon, the security personnel arrested him. The security personnel snatched the gun from the attacker and laid him on the ground. According to the report of Japan's NHK World News, the name of the attacker is being told as Yamagami Tetsuya, his age is 41 years. He is an ex-serviceman of the Marine Corps of Japan. However, the reason he shot Shinzo is still unknown.
Shinzo Abe's heart stops beating
The news agency AP quoted a Japanese official as saying that former Japanese Prime Minister Shinzo Abe was not breathing after the attack. His heartbeat also stopped while airlifting. Japan's Prime Minister Fumio Kishida and other cabinet ministers returned to Tokyo after the attack was reported.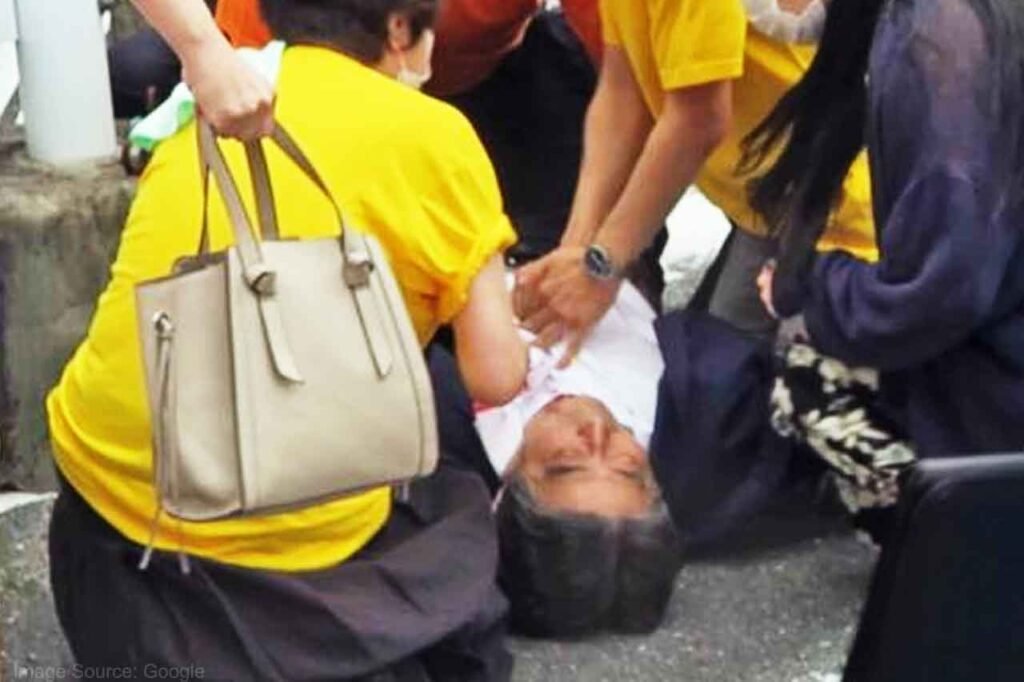 Related Post – Benefits of Press Release Distribution – 7 Advantages of a Press Release For Your Business, Brand & People
It is being told that Yamagami had shot two former Japanese PM Shinzo. Shinzo was giving a stage speech when the attacker came very close to him. According to the information, the attacker shot Shinzo from behind. Shinzo fell down after being shot. According to reports, the assailant arrived fully prepared. He kept the short gun undercover. As soon as Shinzo started the speech, the attacker attacked him.
Shinzo Abe has told PM Modi a 'trustworthy friend'
The talk is from the year 2018. Prime Minister Narendra Modi traveled to Tokyo, Japan, during that time for a two-day visit. Then the then PM Shinzo Abe called PM Modi his most trusted friend. Also, the two leaders met very warmly in Tokyo.