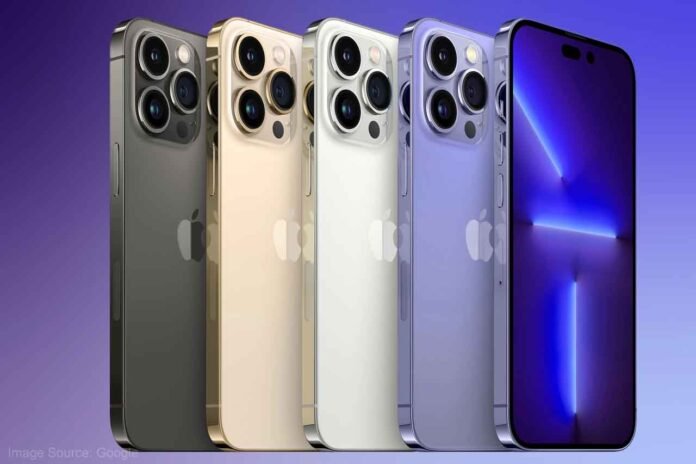 In today's Android smartphones, 6GB or 8GB of RAM is commonplace. On the iPhone 13 and 13 Mini, however, Apple still offers 4GB of RAM. On its Pro models, however, such as the iPhone 12 Pro and iPhone 13 Pro, the company offers 6GB RAM.
Related Post – How To Go Viral on Instagram Reels – Top 10 Tips for Viral Reels
The latest report by Trend Force says Apple may offer 6GB of RAM on the iPhone 14 and iPhone 14 Max, but that does not mean 8GB of RAM on the iPhone 14 Pro and iPhone 14 Pro Max. There will be 6 GB RAM as opposed to 8 GB RAM since LPDDR5 is a more powerful and effective technology.
Four iPhone models have 6GB of RAM, including the iPhone 12 Pro, the iPhone 12 Pro Max, and the iPhone 13 & 13 Pro Max. The iPhone 14 is expected to have 6GB of RAM on all four models. There will also be 6GB of LPDDR4x RAM on the iPhone 14 and iPhone 14 Max, and 6GB of LPDDR5 RAM on the iPhone 14 Pro and iPhone 14 Pro Max.
iPhone 14 will look like iPhone 13
The iPhone 14 is expected to be similar to iPhone 13 in many leaks and speculations. A15 Bionic is expected to power the device. To differentiate the two devices and make the iPhone 14 more capable, the company may offer 6GB of RAM for the first time on a non-pro Apple iPhone. However, Apple may enhance the iPhone 14's multitasking capabilities in the meantime. Moreover, Apple will make the iPhone 14 a future-proof model, which will be capable of handling multitasking in the future.
Good opportunity for new customers
It's good news, however, for anyone planning to buy an iPhone 14 by year's end. Those with older iPhones might be disappointed by this news, though. During WWDC 2022, Apple will show off iOS 16 for the first time. New multitasking features are expected to be introduced by Apple in the future. This may require additional RAM. Apple may still release iOS 16 for iPhone models that have less than 6 GB of RAM.
Related Post – How to Get Verified on Koo App – Follow Easy Step to getting Yellow Tick on Koo