Actor Chetan Kumar from Kannada was arrested by Bengaluru's Seshadripuram police after his tweet that Hindutva is "built on lies" went viral online.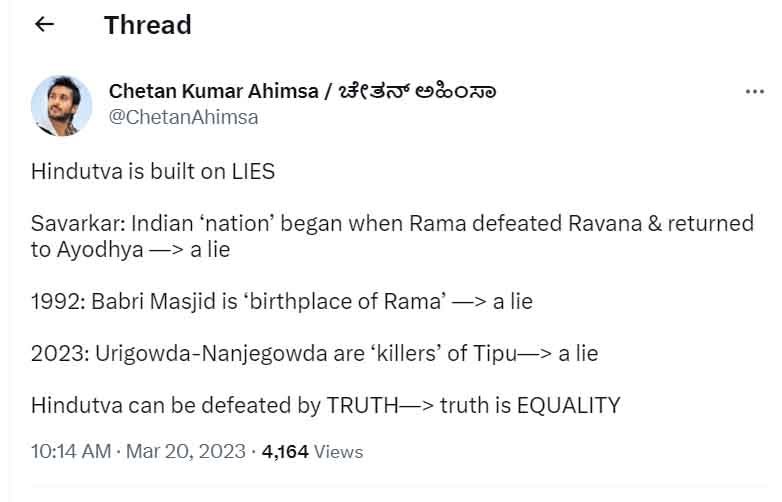 Chetan stated in a previous tweet that Hindutva is built on lies. Based on the tweet, a complaint was filed at Seshadripuram PS. Bajrang dal's Shivakumar filed the complaint.
Chetan has been charged with violating sections 295A and 505B of the Indian Criminal Code by insulting Hindu nationalism.