Who is Kacha Badam Singer Bhuban Badyakar
Bhuban Badyakar, an Indian peanut seller, is an Internet sensation, as well as a viral singer in India. Today, everyone is making and sharing reels based on 'Kacha Badam', a Bengali song that went viral. Born and raised in Birbhum, West Bengal, Bhuban Badyakar comes from the village of Kuralguri. Bhuban Badyakar lives in his village with his wife, two sons, and two daughters.
Related Post – 5 Top Digital Entrepreneurs Who Are Bringing The Modern Marketing Style To The Industry
As of today, millions of people around the world have viewed the video of the song 'Kacha Badam' on social media. Among other social media platforms, you can listen to this viral song on Facebook, YouTube, Reels, and other sites. Although he's a nut seller by profession, this man sang this song.
Singer Bhuban Badyakar Biography
His name is Bhuban Badyakar. In Birbhum district's Laxminarayanpur panchayat, he lives in Kuraljuri village. Now the song has been shared all around the world on platforms like Facebook, Instagram, YouTube, and others. Almost everyone likes this song, from young to old.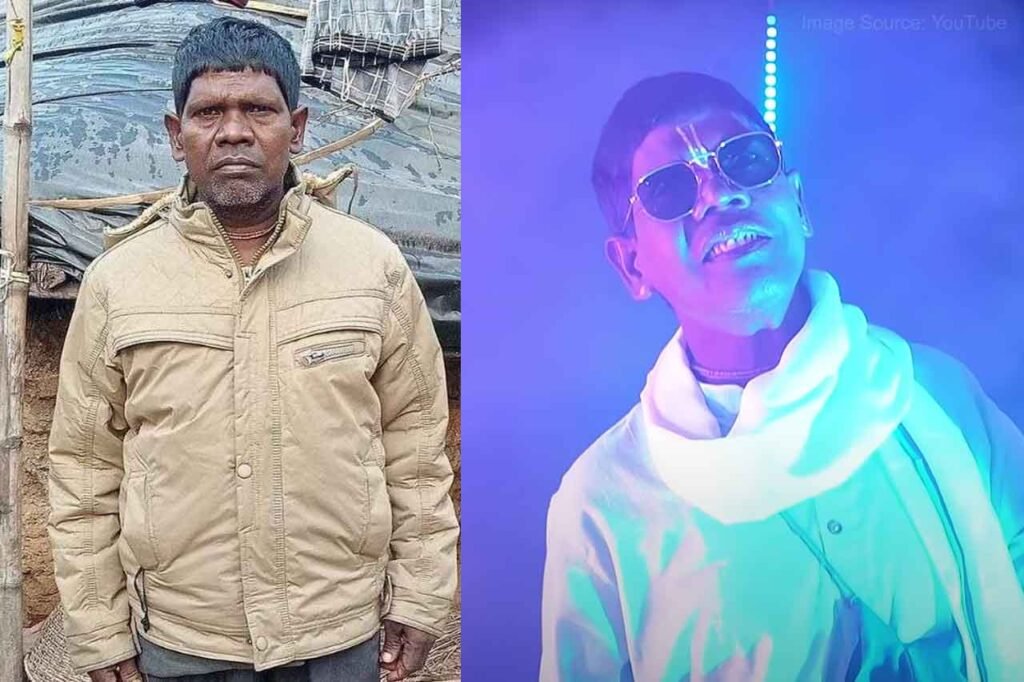 How did Bhuban Badyakar become an internet sensation?
In an interview, Bhuban Badyakar said as a child he dreamed of becoming a singer and also joined Baul's team. Moreover, he sang with the group. In the same way, he was unable to join the Baul team after getting married. Because of the lack of family, he has been working as a mason. In his world of tension, he got lost at one point.
To save his family, he picked up a basket of nuts. That's how he got into the business. Approximately 10 years ago, he started ferrying nuts. I have always sung like that. Some may have heard and some may not have looked back.
Related Post – Top Professional Hairstylists In Kolkata
It was a few days ago. While selling nuts, Bhuban Babu sang this song. The person who bought the nuts was delighted to hear the song. He said to sing it again. According to him, the guy told him to sing the song. After singing this song all day, I sell nuts all day long. The song was recorded on his phone. Then it started circulating on mobile devices. Now I realize how famous I have become for that song.
An interviewer asked me: What's it like going viral? My songs are going viral, everyone is watching them on their mobile phones, Bhuban Babu said. Everyone becomes appreciative of one another as soon as they see each other. This makes me feel good. The song is mine. The melody and the timbre are my own. For the purpose of selling nuts, I wrote this song. For this song, people are buying nuts. The price of nuts varies: some people pay 5 rupees, others ten rupees.
Bhuban Badyakar met Sourav Ganguly in Dadagiri Season 9
As a special guest on Dadagiri Season 9, Bhuban Badyakar made his television debut in 2022. In addition, Bhuban Badyakar also appeared on Zee Bangla's popular TV quiz show Dadagiri Unlimited Season 9 with Sourav Ganguly, the famous former Indian captain, and current BCCI chairman. The viral "Kacha Badam" song by Bhuban Badyakar, which has gained popularity around the globe, is being used as the basis for many celebrity reels.
How Kacha Badam Song Became Viral Video
Badyakar and Amit Dhull have collaborated on a remix of Kacha Badam. Along with the real Kacha Badam singer, Bhuban Badyakar, Amit Dhull, and Nisha Bhatt created a remix version of Kacha Badam for YouTube. A popular Bengali song is the "Kacha Badam" remix. A dance and Instagram reel trend has arisen from the song's release on February 5, 2022. Bhuban Badyakar, a seller of Kacha Badam, performed Dadagiri this time for Sourav.
Kacha Badam first remixed his original song "Godhulibela Music". So Bhuban Badyakar received 3 lakh for "Godhulibela Music".
Related Post – Respect is everyone's right, says Dynamic Digital Creator Sandeep Karmakar
In Kolkata, he sang this song on a stage in a five-star hotel. Additionally, he performed a hook step with one of the guests. Social media is flooded with videos of the "Kacha Badam" performance. A blingy jacket, a T-shirt, and jeans were seen on Bhuban Badyakar during this event.