Only 50 hours remain until the results of the Assembly Elections 2022 are released, and after the seventh phase of voting in UP is over, all TV channels are publishing exit polls. Here we bring you all exit poll results of all the channels and average them out to tell you which party or alliance is most likely to win in each state.
Exit Poll results indicate that the BJP may retain power in Uttar Pradesh, while in Punjab, the seat is expected to be won by the Aam Aadmi Party (AAP) from the hands of the Congress. Congress can pose tough competition for BJP in Uttarakhand and Goa, although BJP is likely to succeed in forming government again in Manipur.
Exit Polls predict the BJP will return to power in Uttar Pradesh, though the Samajwadi Party will be able to touch the figure of about 150 seats.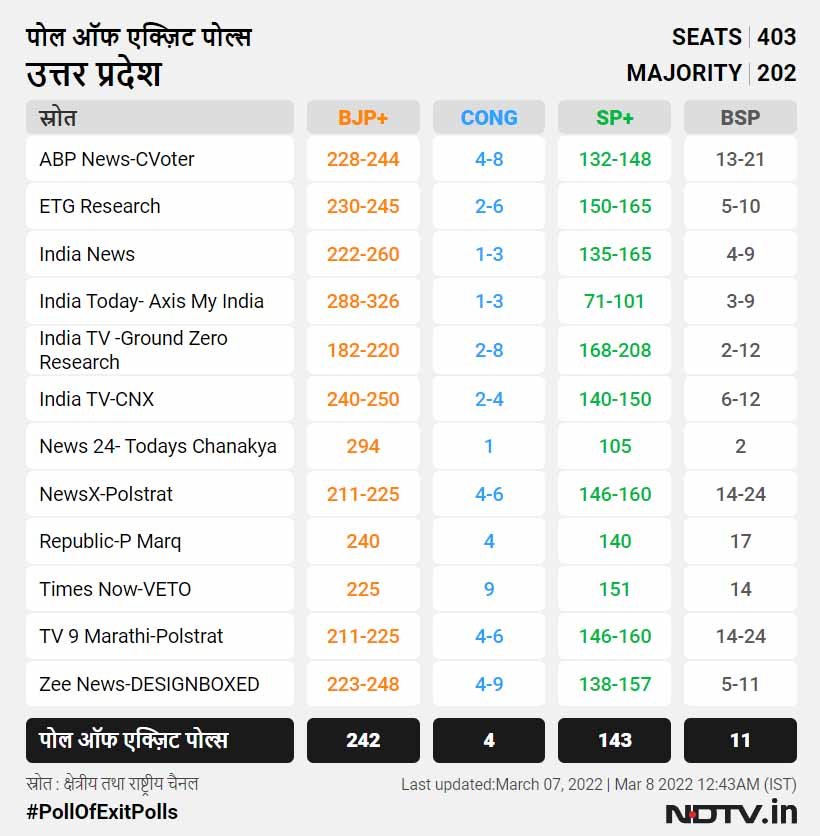 According to the Exit Poll, the Aam Aadmi Party (AAP) can win a majority in Punjab, while Congress, currently in power, may have to settle for 25 seats.
According to the exit polls in Uttarakhand, there is a close race between Congress and the BJP.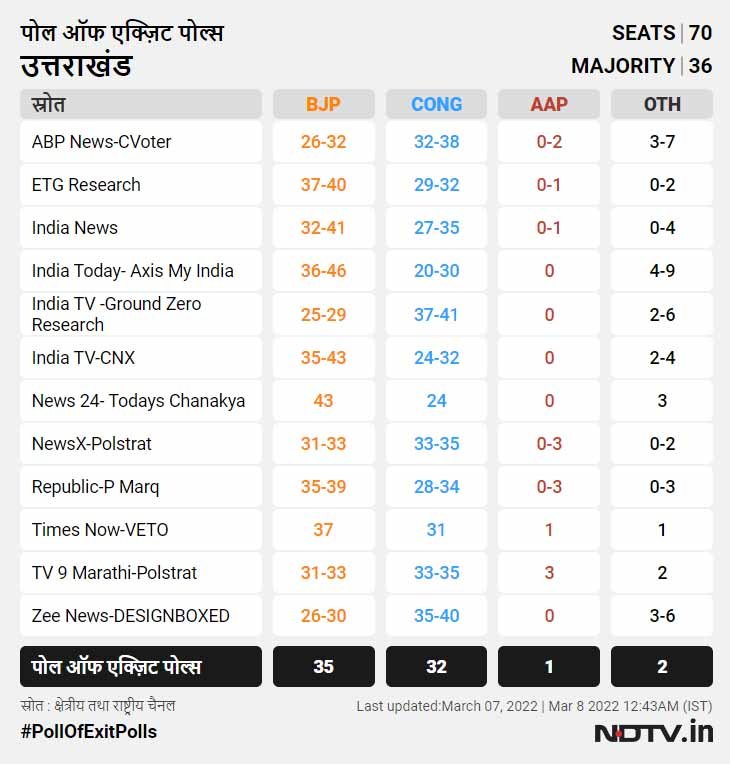 Unlike Goa, there is fierce competition between the Congress and the ruling BJP in Goa, and neither party can win a majority.
According to the exit polls, the ruling BJP in Manipur will have a chance to form the government again, whereas the Congress could win a little more than half the seats, compared to the BJP.