The Reserve Bank raised the repo rate three times in recent days in an effort to rein in inflation. It had increased by 1.40 percent throughout this time. Following that, the interest rate on the loan was raised by both commercial and public banks. Following this, some banks raised their deposit interest rates. Banks are also raising the Fixed Deposit Rate along with this (FD Rates). Axis Bank, UBI, and Indian Overseas Bank raised the FD rate recently.
Related Post – Benefits of Press Release Distribution – 7 Advantages of a Press Release For Your Business, Brand & People
This rule came into effect today
The interest rate has now also increased at the ICICI Bank, a commercial institution. If you have an ICICI Bank account, you would be relieved to hear this news. You should be aware of how much the bank has raised the interest rate on FDs. For FDs under Rs 2 crore, the bank has raised the interest rate by 25 basis points. The bank began applying these rates on September 26. Beginning on September 27, the interest rate on loans totaling more than 2 crores but less than 5 crores has also been raised.
Check here ICICI Bank's new interest rates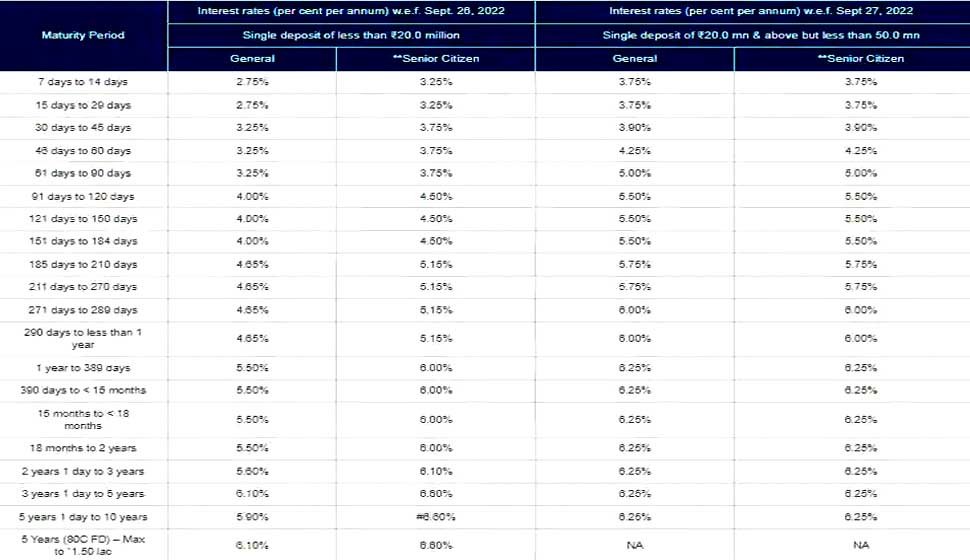 Union Bank also increased interest rate
Union Bank of India had previously altered the interest rate as well. The bank's website states that from 7 to 45 days, FDs are eligible for 3 percent interest, and from 46 to 90 days, FDs are eligible for 4.05 percent interest. You will receive interest at a rate of 4.10 percent if you make an FD between 91 and 180 days.