ICC has released the complete schedule for Cricket World Cup 2023. The full World Cup is being held in India for the first time in cricket history. Taking place from October 5 to November 19, the World Cup.
The eagerly anticipated game between India and Pakistan will take place at the Narendra Modi Stadium in Ahmedabad on October 15. While the first match of the tournament, between the former champion England and the runner-up New Zealand, will take place on October 5 at this venue.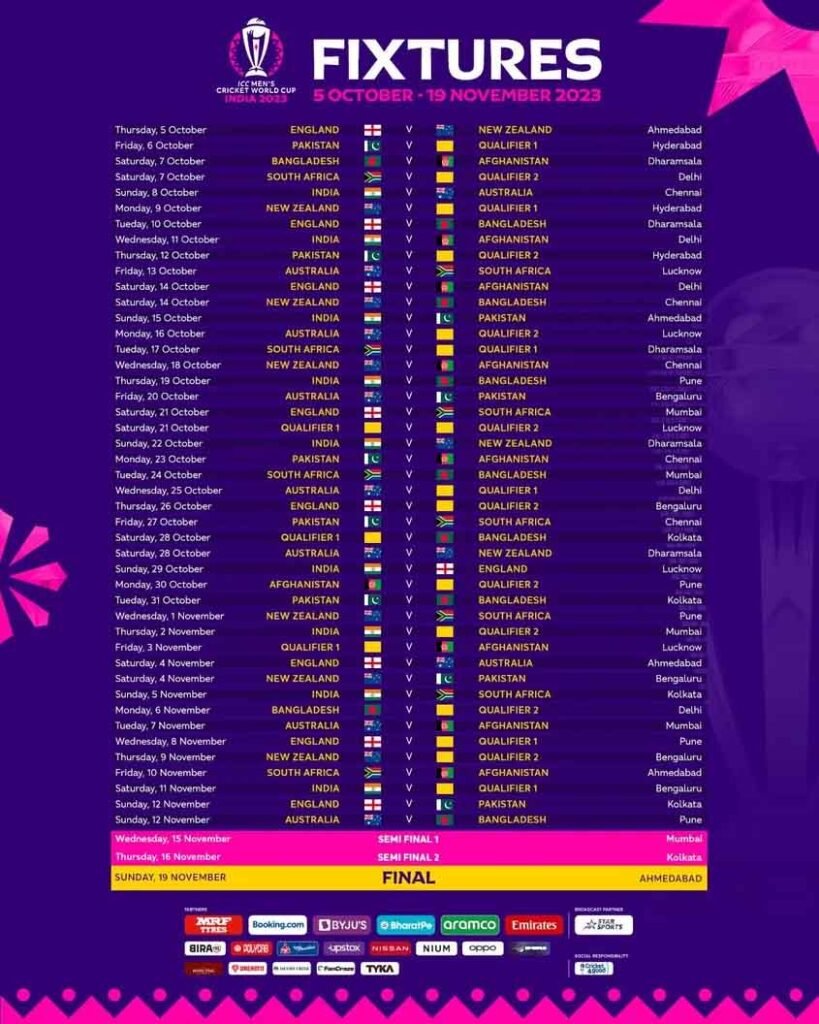 On October 8 in Chennai, the Indian squad will play their inaugural game against Australia. On October 6, in Hyderabad, the Pakistani team will compete in its inaugural game against the Qualifier 1 team.