On Tuesday, November 22, a live-streamed event was held in China to officially introduce the Vivo X90, Vivo X90 Pro, and Vivo X90 Pro+. It was broadcast via Vivo's website and social media platforms.
Related Post – The celebrity makeup trick that makes your skin glow
The new series replaces the Vivo X80 model from the previous year. It receives cameras with the Zeiss brand and an image-processing V2 chip. 32-megapixel selfie cameras and 6.78-inch AMOLED screens with 120Hz refresh rates are shared by all three smartphones. Here are the costs of these three phones as well as any additional information.
Vivo X90 Features
The Vivo X90 offers dual-SIM capability (Nano). It utilizes the Android 13-based Origin OS 3. Its 6.78-inch AMOLED screen. The main camera has a 50-megapixel resolution. Both a 12-megapixel portrait and a 12-megapixel ultra-wide-angle camera are available. In the front, there is a 32-megapixel camera. It has a 5G connection built-in. It has a 4,810 mAh battery. whose 22.5-day standby period is.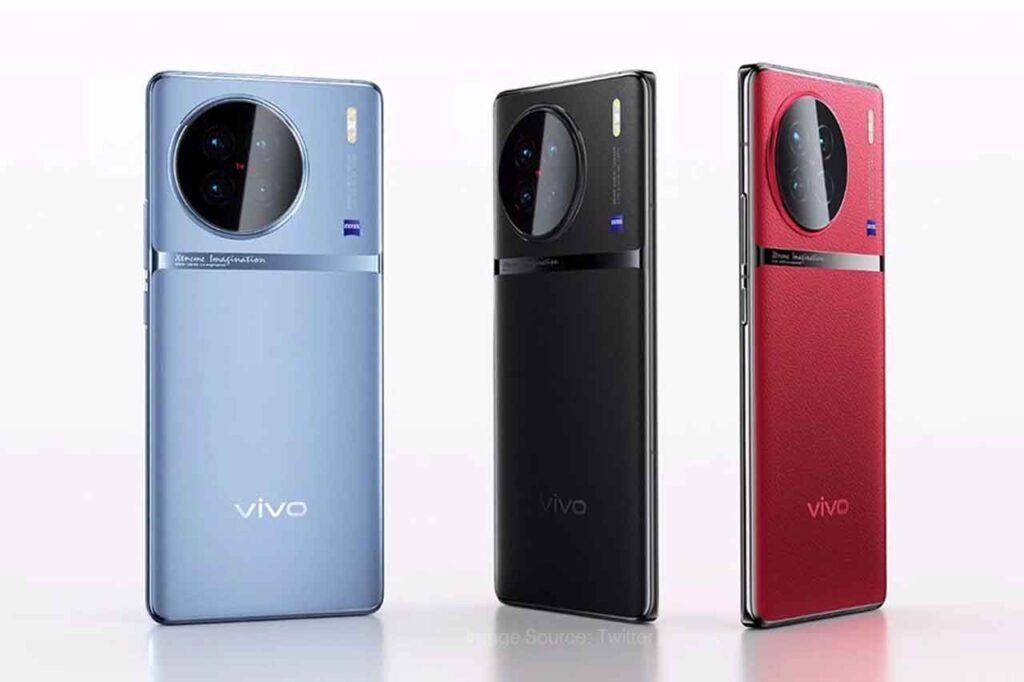 Specifications of Vivo X90 Pro
Vivo X90 Pro allows you to add two SIM cards. The display is comparable to the Vivo X90. Its a 4 nm MediaTek Dimensity 9200 CPU. This includes 5 cameras with identical X90 specifications. Here, the front camera likewise has a 32-megapixel resolution. It supports wireless charging and has a 4,870mAh battery. It is resistant to dust and water.
Vivo X90 Pro+ Features
Vivo X90 Pro+'s display is comparable to that of the other 2. The refresh rate is 120 Hz. Compared to the other two cameras, it is a bit more advanced. There are 4 cameras at the back. There are three cameras total: two with 50 megapixels, one with 48 megapixels, and one with 64 megapixels. It has a 32-megapixel front camera. Additionally, it supports rapid charging, and its battery capacity is 4,700mAh.
Vivo X90 Series Price
There are four storage model options for the Vivo X90. A combination of 8GB RAM and 128GB, 256GB, 12GB RAM, and 512GB is also available. They cost successively Rs 42,000, Rs 45,000, Rs 51,000, and Rs 57,000 in Indian rupees. There is no 8GB RAM + 128G storage edition of the Vivo X90 Pro. The costs of the other three variants are respectively Rs 57,000, Rs 62,000, and Rs 68,000. The cost of the Vivo X90 Pro+'s 12GB RAM + 256GB storage model is Rs 74,000, and the cost of the 12GB + 512GB model is Rs 80,000.
Related Post – Healthy Habits: Trouble with stomach problems! Make these four habits your daily routine and get benefits