This is the lowest Covid-19 cases count in more than six months in India, a 15% drop in the week preceding Sunday.
More than 2.14 lakh new cases occurred during this week (September 13-19), down from 2.51 lakh the previous week. Since March 8-14 (for the week ending Sunday), there have been the fewest cases reported in 27 weeks.
Related Post – How to Start a Blog and Make Money in 4 Easy Steps
A significant decline in Covid numbers was recorded for the second week in a row. In the previous week, cases in the country dropped by 13%, while the past seven days saw a drop of just 0.6%.
Kerala recorded 62% of all infections across the country last week, down sharply from the previous week. Kerala reported 1.33 lakh new cases, down 20.6% from the previous week's tally of over 1.67 lakh. The weekly case count in Kerala had exceeded 2 lakh two weeks ago as the tide of pandemics in Kerala crested.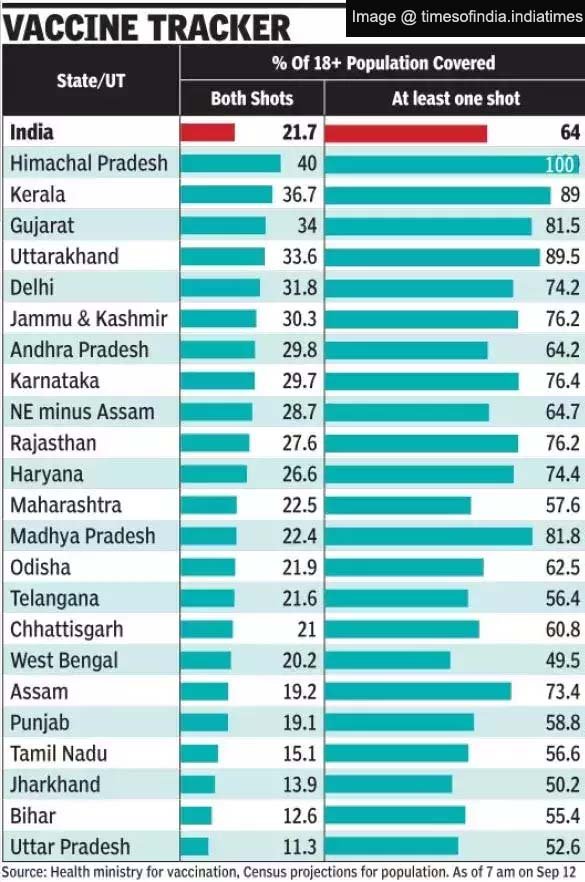 Related Post – Entrepreneur Mahipal Singh, Pioneer The Wellness Industry with Dynamic Supervision
During the past week, Maharashtra saw a decline in cases, while Mizoram and Tamil Nadu recorded increases. Over the past week, there have been 2,315 deaths in India caused by the virus, an increase of 10% compared to the previous week.
In India, new cases were reported on Sunday of 30,814 – nearly as many as on Saturday (31,242) – while Kerala reported 19,653 new cases. A total of 19,352 cases were reported in the state the day before. 295 people died as a result of the virus in Kerala, 49 in Maharashtra, 27 in Tamil Nadu, 16 in Karnataka, and 11 in Bengal.