The Top 5 Richest YouTubers in India and their earnings
As Generation grows up, they are looking at fun and unique ways of earning more income and gaining fame. Changing attitudes have led to a generation abandoning the idea of choosing a career and exploring multiple options to earn more money and enjoy their work.
Related Post – Top 10 Fashion Bloggers in Kerala
The millennial generation is not keen on traditional 9-5 work schedules or following orthodox patterns of working. As well as getting a name and fame, they want to earn massive amounts in a short time with virtually no investment. And YouTube has become a boon for these youth, through which millions of youth, housewives, job professionals, and skilled people are reaching their talents to everyone through YouTube.
YouTube is one of the unconventional professions that many young people are choosing to pursue in the era of social media. We are going to tell the names of the top 5 most popular and richest YouTubers in India, definitely read the whole thing.
Here are Top Richest Youtubers in India-
Carry Minati
YouTube Content Creator Carry Minati or Ajey Nagar, whose net worth is USD 4 million, is 22 years old. A comedian, rapper, and gamer from Faridabad, Haryana, Carry Minati was born on June 12th, 1999.
Carry Minati has two channels, CarryisLive, dedicated to gaming and live streams, and CarryMinati, which features hilarious videos. As part of Forbes' 30 Under 30 list for Asia in April 2020, he was selected. CarryMinati has 32.2 million subscribers, and CarryIsLive has 9.83 million subscribers. Today CarryMinati is counted among the top 5 famous and richest YouTubers of India, and the audience is crazy to see his videos.
Related Post – The celebrity makeup trick that makes your skin glow
Amit Bhadana
Amit Bhadana, the popular YouTuber, has a net worth of USD 6.3 million in 2021. Amit Bhadana, a Delhi boy, has over 23.5 million subscribers on YouTube. Furthermore, he is followed by millions of people on Instagram and Facebook. In Delhi, Amit Bhadana completed his law degree. Amit Bhadana's village comedy avatar is very much liked by the people, and that is why today he is one of the top 5 rich YouTubers in India.
His first upload to Dubmash was a video he made with a friend from college. His video went viral within a few days. His videos then became increasingly popular, and he eventually launched his own YouTube channel called 'Amit Bhadana'.
Bhuvan Bam
Delhi-based Bhuvan Bam became the first YouTuber to reach 10 million subscribers with his channel BB Ki Vines. Bhuvan Bam has a large fan base on YouTube and other social media platforms. At present, the video-sharing platform YouTube has more than 20.8 million subscribers for the content creator.
With over 11.8 million Instagram followers, Bhuvan Bam is one of the most followed accounts. The 27-year-old YouTube star had no idea he would become one of our country's most popular creators as soon as he uploaded his first video in 2014. YouTuber Bhuvan Bam's net worth in 2021 will be USD 3 million.
Related Post – Nisha Guragain became the Charming Influencer of Social Media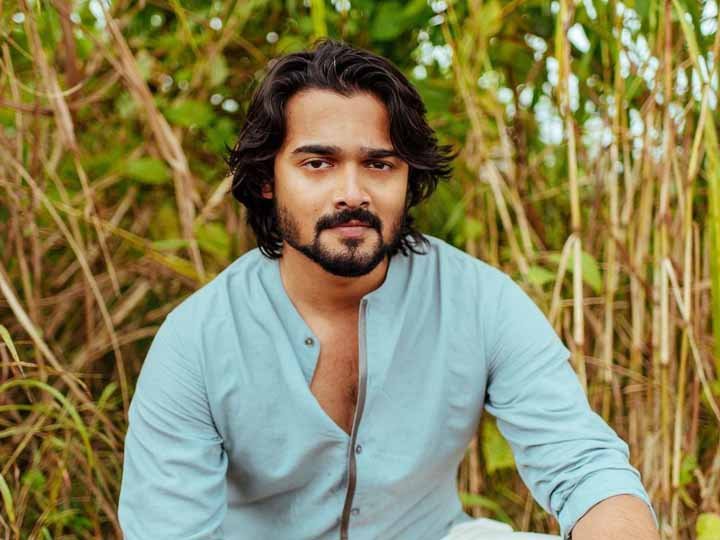 Related Post – How to Start a Blog and Make Money in 4 Easy Steps
Ashish Chanchlani
A YouTuber/Vlogger by the name of Ashu, Ashish Chanchlani is a YouTuber/Vlogger. His first job was reviewing movies, and then he started making vines. The first video he posted was on YouTube in 2014, despite having joined on 7 July 2009. Ashish has gained massive success and popularity by displaying his talent since 2014.
Approximately Rs 29 crores about USD 4 million will be Ashish Chanchalani's net worth in 2021. Everyone knows Ashish Chanchlani because of his comedy Vines, in which everyone is stunned by his comic timing. And because of his laughable character, he is known by every child in India today and he is included in the top 5 famous richest Youtubers of India.
Ashish Chanchlani has 11.7 million followers on Instagram and 26.5 million subscribers on YouTube. In 2016, he had his first TV show, Pyar Tune Kya Kiya, which is an episode serial. His first web series, produced by Alt Balaji, came out in 2017. 'Aakhri Safar', his first feature film, was uploaded to YouTube in February 2020.
Related Post – 5 Reasons Why Instagram Marketing Should Be Your Top Priority
Gaurav Chaudhary
The net worth of Gaurav Chaudhary, better known as Technical Guruji, was USD 45 million or Rs 326 crores in 2021. The 30-year-old YouTuber lives in the United Arab Emirates. Forbes India's list of 30 under 30 has featured him. He has two YouTube channels – Technical Guruji, which has 21.7 million subscribers, and Gaurav Chaudhary, which has 5.07 million subscribers.
As a certified security systems engineer, he provides security equipment to Dubai Police as well as to other organizations. On October 18, 2015, while in Dubai, he launched a YouTube channel called "Technical Guruji" after completing his studies. Gaurav Chaudhary was born in Ajmer, Rajasthan, on May 7, 1991.