If you are planning to get married in India, then here are the 5 best beautiful wedding destinations in India. Weddings are a unique synthesis of tradition, culture, and ritual. A special day like this matters a lot to everyone, so every effort is made to make it a memorable one.
Related Post – Top Makeup Artist in Hyderabad
Unfortunately, sometimes our little mistakes can ruin a big event like a wedding. The choice of the right wedding destination is also a very difficult one. Here are the 5 Best Wedding Destinations in India in this season of weddings, when people spend lakhs and crores like water on their wedding.
5 Best Beautiful Wedding Destinations in India
1.) Kerala –
Kerala is known for its most beautiful scenery and beaches. While Kerala has not been a popular destination wedding destination before, people who prefer a quiet place away from the crowd are turning to this side. A beautiful beach wedding in Kerala is attracting a lot of attention. Nowadays Kerala is in the first place in Destination Wedding, often the videos of Destination Wedding here are viral all over India. It is best to get married in the months of September to March, as living in Kerala during the monsoon season is a lot of fun.
2.) Jaipur –
You can plan a destination wedding in Jaipur if you aspire to have a royal wedding. A wedding in a palace will be a wonderful experience. Jaipur includes many royal and world-famous palaces, where having a destination wedding is like a dream. It's one of the most beautiful destination wedding venues in India, and many Indian celebrities choose Jaipur for their destination wedding. Here, the winter season is ideal for weddings.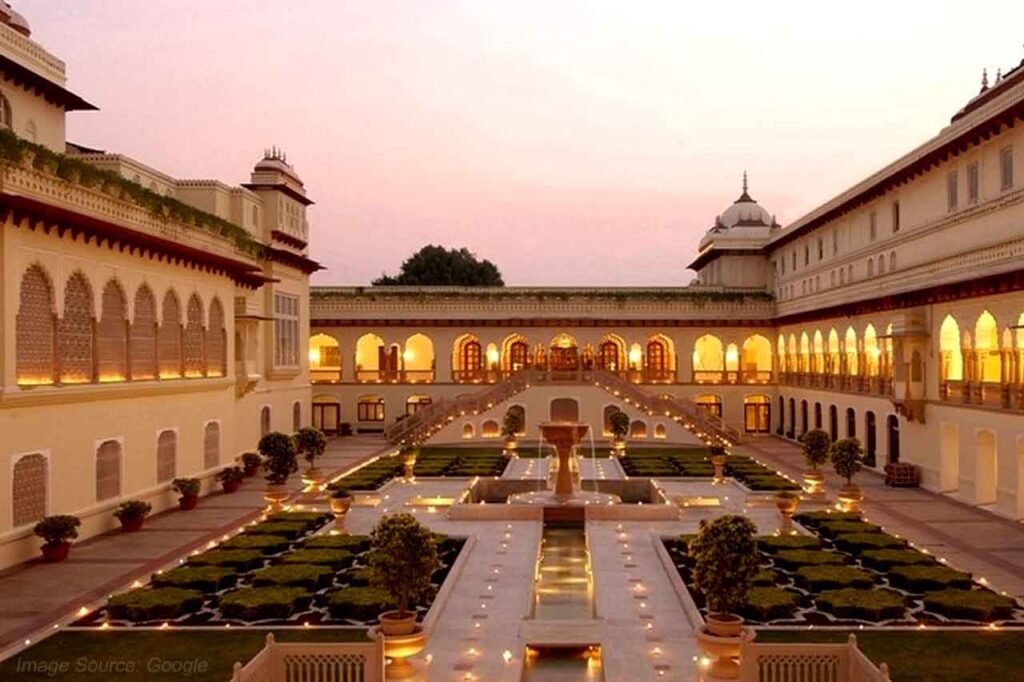 Related Post – How to Apply Makeup Like a Pro if you are a beginner
3.) Goa –
No other place is better for party lovers than Goa. Most couples visit here for their honeymoon after they get married. Beach destination wedding in Goa is famous all over India. Goa is a great location for luxury weddings. In Goa, you can choose from a wide range of luxury wedding options. between November and February, are the best months to do a wedding. There are many types of activities being organized here, which will make your destination wedding twice as fun.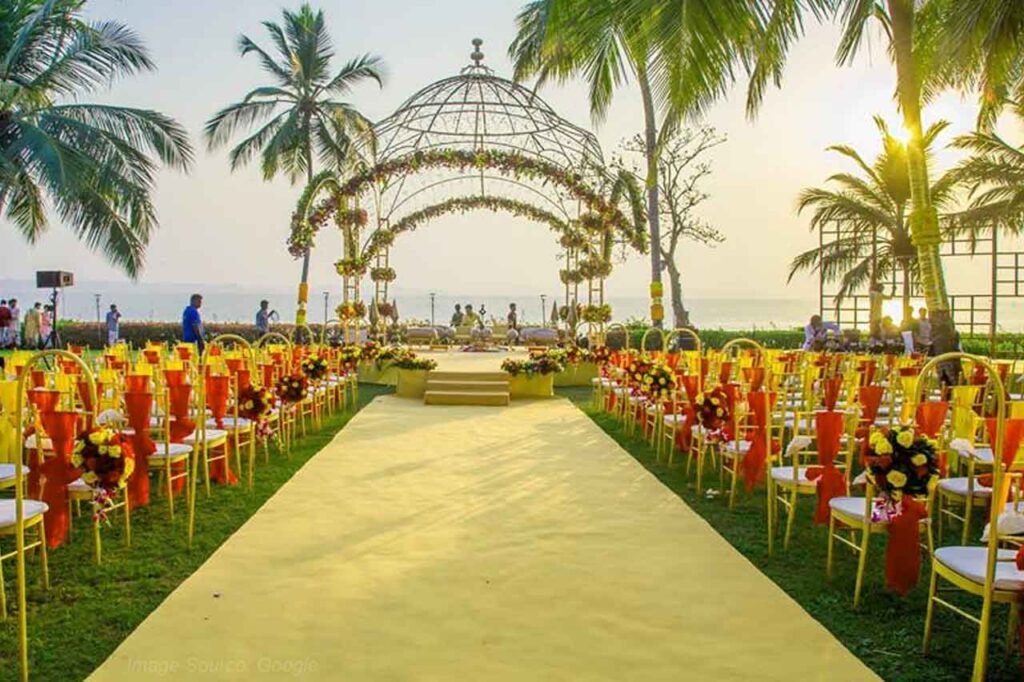 4.) Udaipur –
Also known for its royal destination weddings, Udaipur is a popular destination for Indian weddings. People flock to the area because of its rich heritage, culture, and architecture. Being surrounded by lakes, Udaipur is one of India's most romantic cities, making it a perfect place to get married. April to August is the best time to visit here.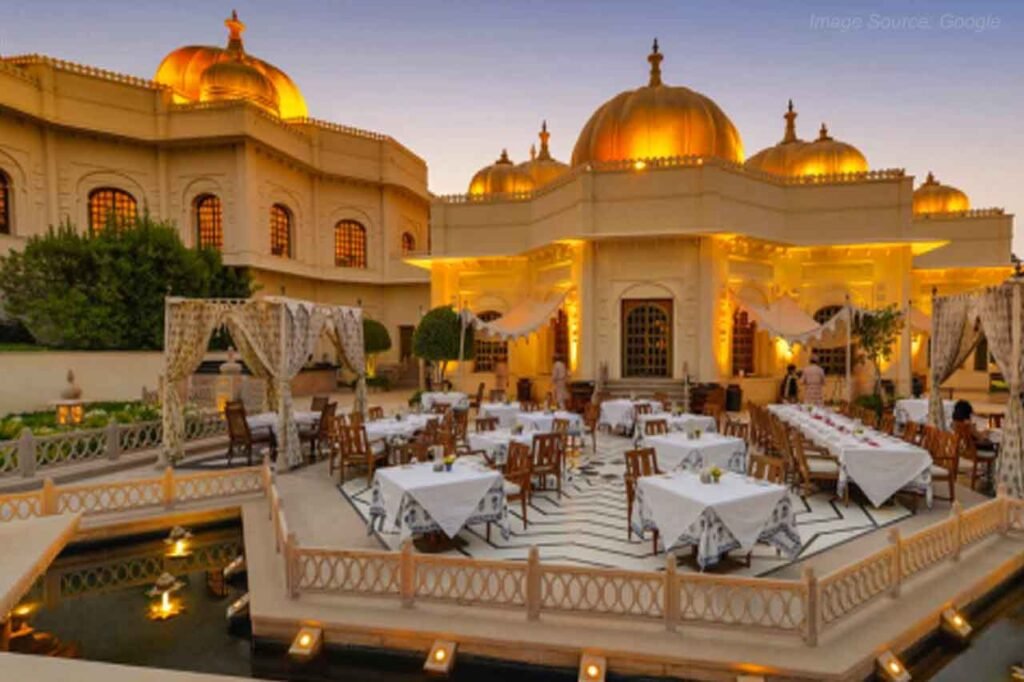 5.) Rishikesh –
The experience of getting married in the holy city of Rishikesh is different. A destination wedding is a popular choice for couples from all over the world. There are beautiful temples and nature here, as well as a serene atmosphere. A wedding ceremony by the Ganges is best conducted here. Here, the month of October to March is considered good for marriage.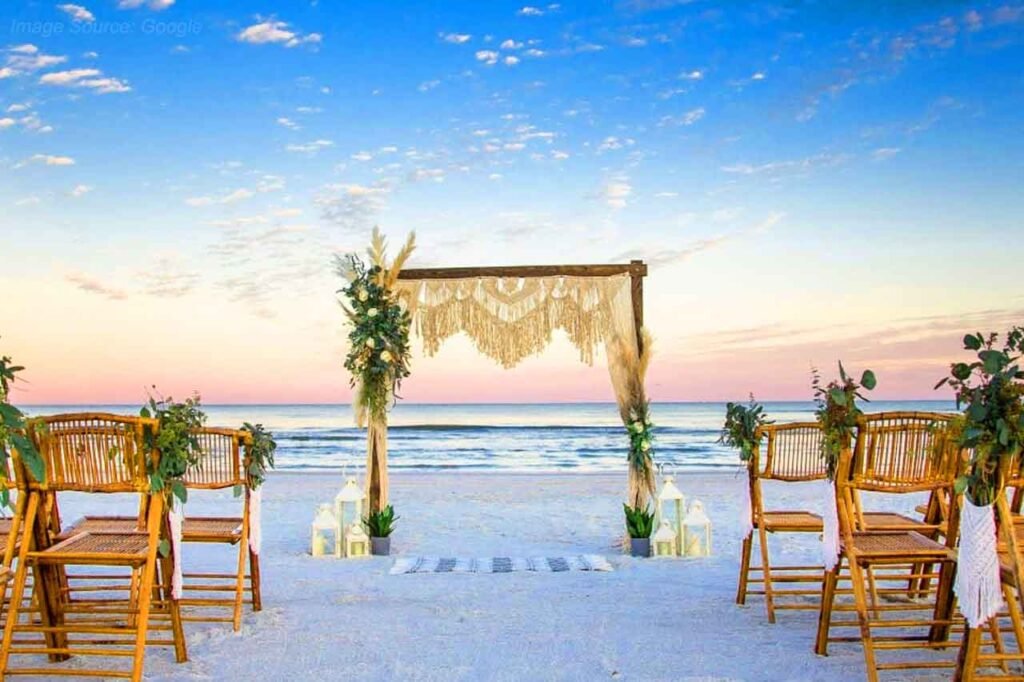 As you have read about the Top 5 Most Beautiful Wedding Destination in India and you have probably been to a wedding at some point or the other. This place is one of the most adorable wedding locations in India, where wedding plans are often made and made more memorable. If you are planning to get married in India, then you can find out more about these 5 Beautiful Wedding Destinations in India.
Related Post – Respect is everyone's right, says Dynamic Digital Creator Sandeep Karmakar