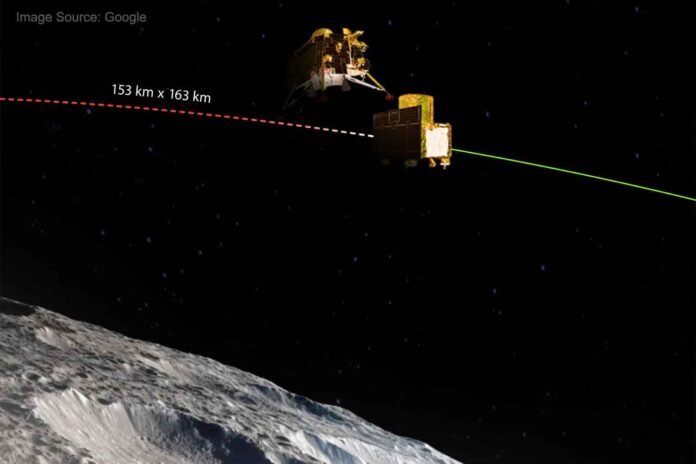 The final stage of India's Moon Chandrayaan-3 mission was finished today. The spaceship and Lander Vikram have successfully parted ways. According to ISRO, the Indian spacecraft will land gently on the moon on August 23 at 5:47 pm.
Chandrayaan 3 had earlier ascended to its fifth and final orbit. A six-wheeled rover will emerge from the lander after landing and conduct experiments there for one lunar day, or 14 days on the Earth.
Additionally, there is another interesting matter that has the attention of the entire world: which of the two missions, Chandrayaan 3 from India and Luna-25 from Russia, will make contact with the moon first? The lander, according to ISRO, has four primary rockets that will allow it to touch down on the lunar surface. Other sensors will also be tested in addition to this.
On July 14, 2023, at 2:35 p.m., ISRO launched Chandrayaan-3 from the Satish Dhawan Space Center in Sriharikota, Andhra Pradesh. India will join the top four nations in the world with the successful landing of Chandrayaan-3 on the moon. After the United States, China, and Russia, India will be remembered for this accomplishment.