Instagram is another well-liked social networking site, similar to Twitter. A blue verification badge is issued to users at this place. This indicates that this account belongs to a famous individual. Currently, Instagram itself grants this badge upon verification.
Related Post – Why You Should Hire A Social Media Agency – 5 Benefits To Hiring A Social Media Management Agency
Instagram Paid BlueTick Report
Alessandro Paluzzi, a reverse engineer, has now discovered via a tweet that Instagram may soon include a paid verification tool for Blue Tick.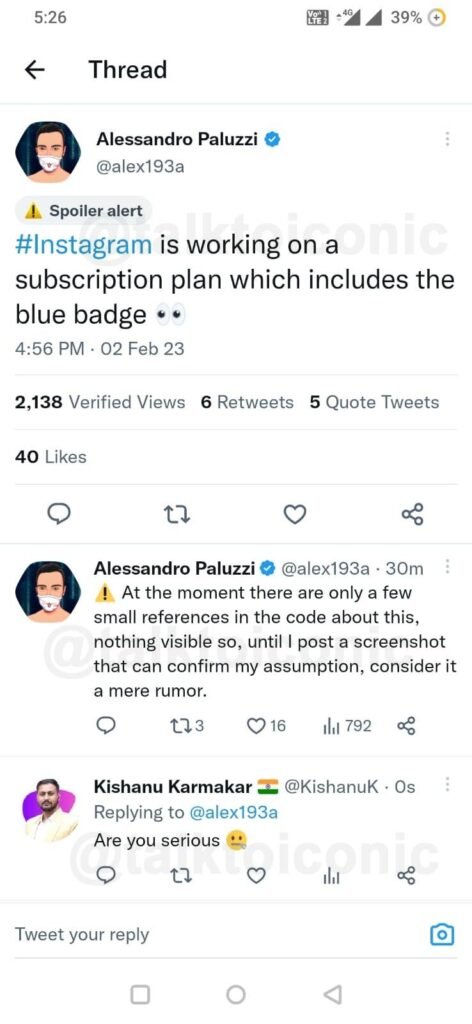 This makes it quite evident that Facebook and Instagram are developing paid verification mechanisms. However, it is unclear if or for how long this will really occur.