The planning for Siddharth Malhotra and Kiara Advani's wedding is well underway. In the upcoming week, this well-known B-Town pair plans to get married.
Related Post – Best Luxury Dining Restaurants in Jaipur
Rumor has it that their wedding will take place in Jaisalmer's Suryagarh Palace. A post by well-known paparazzi Viral Bhayani claims he is covering Sidharth and Kiara's wedding. A remark on this page has appeared, confirming all rumors regarding Siddharth and Kiara's engagement.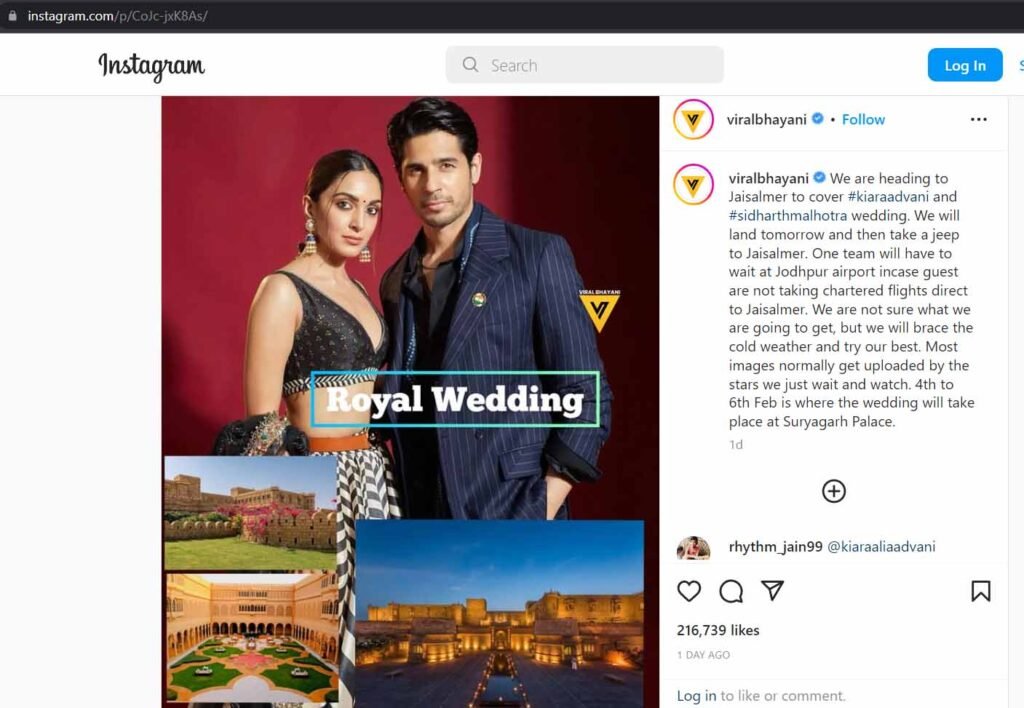 According to rumors, this Bollywood power couple will wed on February 6 at Jaisalmer's Suryagarh Palace. Its news has not yet received formal confirmation, though.