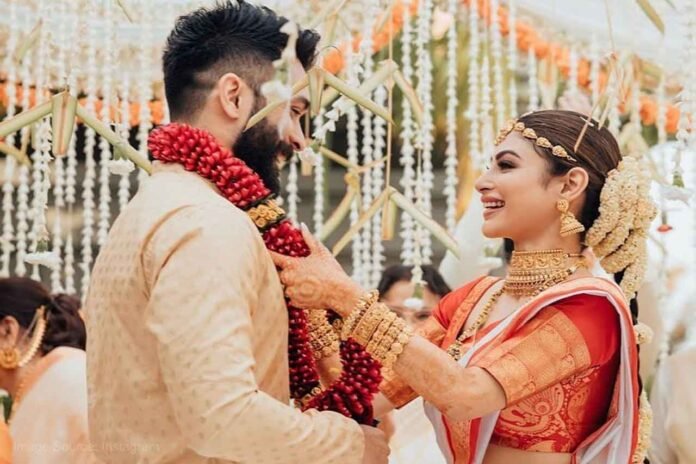 Suraj Nambiar and Mouni Roy were married on January 27. According to Malayali tradition, they got married in Goa. The wedding photos have surfaced.
Related Post – Sreenath K: Coolie From Kerala Cracks UPSC through Online Studies, Used Railway's Free WiFi
It has been revealed that Mouni Roy has taken her first photo wearing traditional clothing. She wears a white and red sari and gold jewelry in these photos. In the pictures, she looks beautiful. The couple was married privately in front of close friends and family members.
It had never been officially confirmed that Mouni and Suraj were dating.
There will be two wedding rituals for Mouni and Suraj Nambiar, a Malayali marriage ceremony and then a Bengali ceremony. The Malayali wedding took place on January 27 in the morning, while the Bengali wedding took place in the evening.
Related Post – 5 Top Digital Entrepreneurs Who Are Bringing The Modern Marketing Style To The Industry