Twitter's rival 'Threads', owned by Meta, is now officially live. Android and iOS versions are available in 100 countries.
On Wednesday, Meta formally unveiled Threads, a new program that attempts to offer a venue for online real-time chats, a feature that has long been Twitter's key selling point.
The appearance and product descriptions of the app are very similar to those of Twitter. Within just two hours of its opening, more than 2 million people signed up.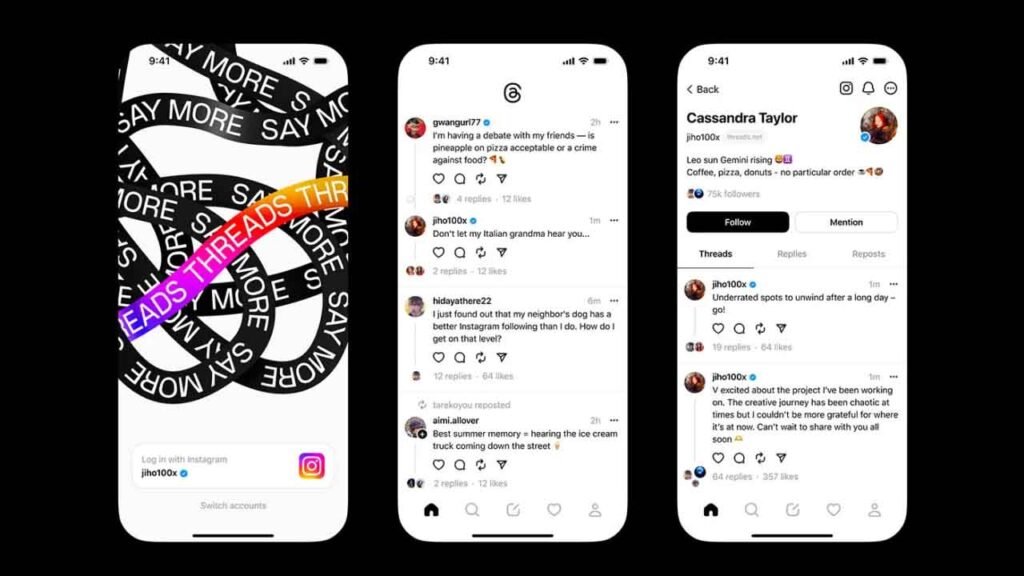 "Threads is a new app built by the Instagram team to share text updates and engage in public discussion," Meta wrote in a blog entry on Wednesday. You can make posts that are up to 500 characters long and log in using your Instagram account. You can also submit links, videos up to five minutes long, and images.
This app will gradually include new features and innovations, making it even more user-friendly for anyone to use.