Dubai, the city of unlimited possibilities, is on every traveler's bucket list. Despite its breathtaking location, incredible attractions, and shimmering skyline, the city continues to dazzle travelers. The city features the best architectural establishments and breathtaking city views.
Related Post – Top 10 Fashion Bloggers in Dubai
A record-breaking structure can also be found in the emirate. Dubai has everything – gardens, fountains, and the world's largest fountain! If you are thinking of going to Dubai, then definitely check out these tallest buildings of Dubai, which attract travelers with their luxurious beauty.
Know about the Top 5 Skyscrapers of Dubai
Burj Khalifa
With over 828m of height and 162 floors, this is the world's tallest building. Designed by Skidmore, Owings & Merrill in the shape of a desert flower, this building is designed by American architect Adrian Smith. There are many restaurants in the Burj Khalifa for guests to choose from. The Burj Khalifa SKY observatory is located on the 148th floor, 555 meters above sea level, offering the best view of the world. There is a spectacular observation deck and atmosphere on the 122nd floor for guests to enjoy.
Marina 101
There is a tall building at the Marina waterfront, known as the Marina 101, which is the second tallest in Dubai. A variety of visual elements and projections are featured in the 101-story structure to help break up its monotonous surface. With an elevation of just 1m higher than 432 Park Avenue, it holds the title of the tallest residential tower.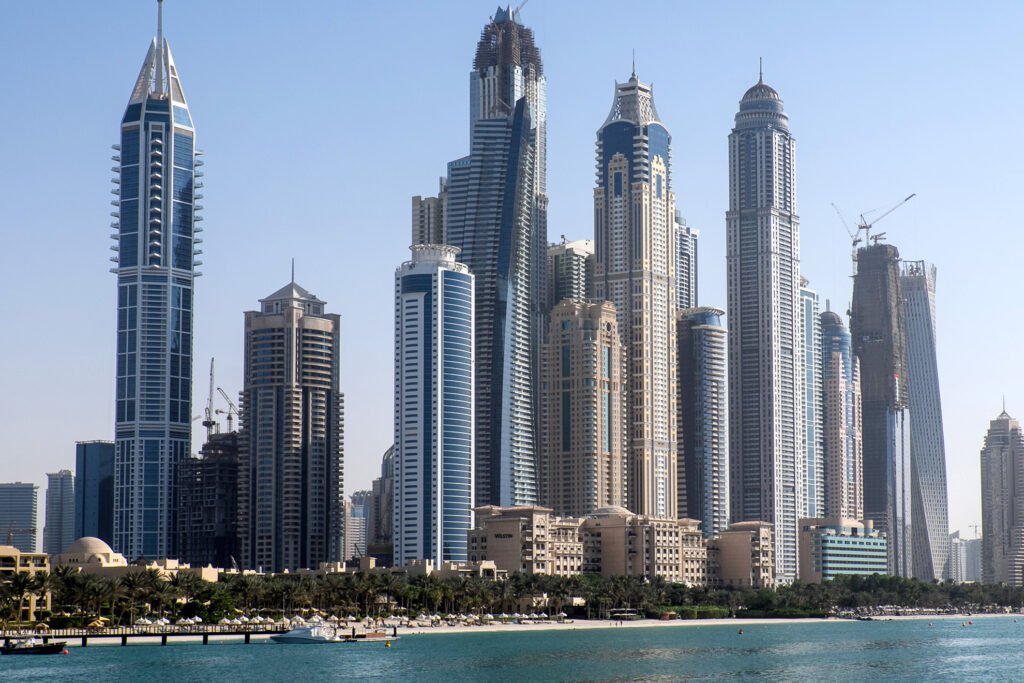 Related Post – The first glass skywalk in India opened in Sikkim
Princess Tower
With a view of the Dubai eye and waterfront, this building is the third tallest in Dubai and nestled amidst the tall skyscrapers of Dubai Marina. In 2012 – 2015, it was the tallest residential tower in the world. There are clear sections of the façade that illustrate how the building's architectural style is postmodern. One of the most iconic highlights of the formation is its decorative dome.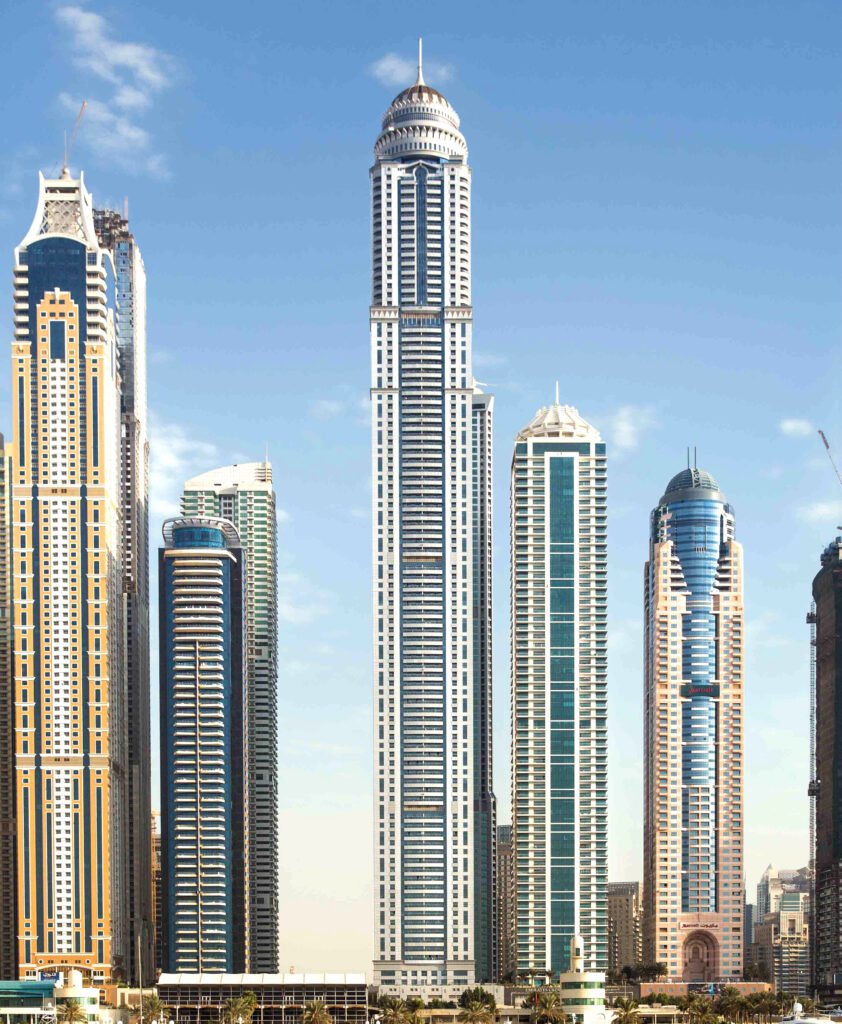 23 Marina
The 92-floor structure was completed in 2012 and is located between the Dubai marina and media city. On the plinth that sits beneath the tower, a six-story entry hall is designed in the form of an octagon.
Related Post – Top 5 Best Places to Visit in Udaipur, Rajasthan – The City of Lakes
Elite Residence
The skyscraper is situated in Dubai Marina and is a short walk from Palm Jumeirah Island. The building became the world's third-tallest residential structure in 2012 when it was constructed. There are various luxury apartment types in this 87-floor structure, from one-bedrooms to penthouses with four bedrooms.
All these are included in the Top 5 tallest buildings of Dubai so far, whose immense and luxurious beauty is visited by people from all over the world every year. If you are also planning to see these top 5 majestic buildings of Dubai, then definitely read about them.