Whatsapp is working on another feature called Companion Mode. Users can now log into WhatsApp on multiple devices by using the latest beta update. The multi-device functionality was originally supposed to be an extension, however, this is not the case. A WABetaInfo report spotted this in Android beta version 2.22.11.10.
Related Post – How To Go Viral on Instagram Reels – Top 10 Tips for Viral Reels
What is WhatsApp's companion mode?
WhatsApp appears to be launching this companion mode soon based on the image shared. It allows users to link their WhatsApp accounts with other accounts. Due to the fact that WhatsApp is logged out of the primary phone once it is logged in to the second, users will not be able to use WhatsApp on both phones.
According to a report, WhatsApp will remove all data from primary devices. Third-party services like Google Drive and iCloud will allow users to access their chats from another device if they back up their chats there.
As of now, there is no information on when this feature will be added to WhatsApp mobile and web. This feature is still in the development stage. Also according to the blog site, users will be able to connect the Android tablet to their main WhatsApp account through WhatsApp's companion mode.
Reaction feature launched
React was launched by WhatsApp last week. Mark Zuckerberg, CEO of WhatsApp, announced the reaction feature on his Facebook page and stated that it will become available from May 5.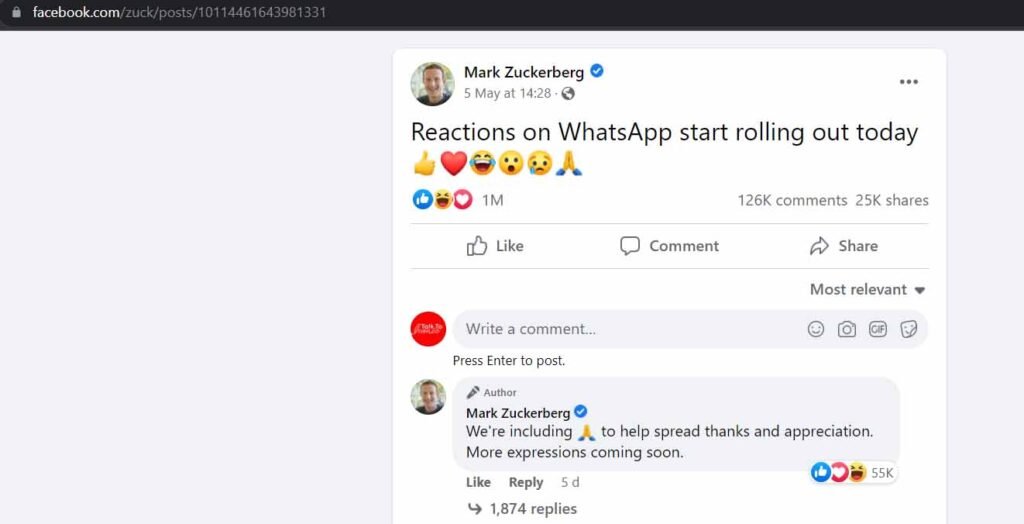 WhatsApp has just introduced six emojis to its reaction feature. Contains thumbs-up, heart, laughing, surprise, sad, and thanks emojis. Zuckerberg also promised to introduce new emojis in the coming weeks.
Related Post – Best Luxury Hair Salons In Kolkata